4 Types of Cosmetic Dentistry Procedures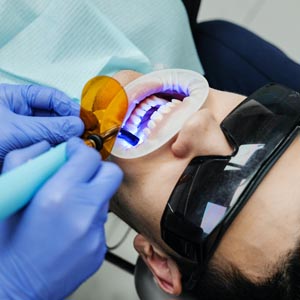 Cosmetic dentistry has been rigorously followed for years now. Cosmetic dentistry procedures are being preferred by many owing to its popularity. In our previous blog, we have explained what a cosmetic dentist in Glendale does. Let's discuss the four major categories of cosmetic dentistry procedures below in brief.
What Is Cosmetic Dentistry?
Any form of dental work done in order to improve a person's appearance is referred to as cosmetic dentistry or Prosthodontics. Cosmetic dentists try to change the overall appearance of your smile and make it even more beautiful. They mostly change the color, alignment, size and position of the tooth in the dental structure.
4 Basic Treatments by Cosmetic Dentist in Glendale:
Which Is the Best Dental Office in Glendale?
Heightened beauty standards have made cosmetic dentistry more popular and has given it a wider reach. Dr. Edik Haghverdian at Smile Dental Practice, the leading cosmetic dentist in Glendale, has performed over a hundred full mouth restorations. To avail quality cosmetic dental treatment, arrange for an appointment with Dr. Edik Haghverdian at Smile Dental Practice. Smile Dental Practice is the finest dental office. Call us at 818-500-7740 to gather more information.
---
---