Seven Advantages Arising From Handpicking Family Dentistry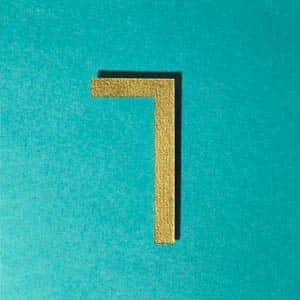 The uniqueness of family dentistry is that it provides comprehensive oral health care for individuals across the age spectrum. Maintaining appropriate oral health is pivotal for every one. Family dentists look after your teeth and keep them healthy. Oral health is extremely vital as it minimizes the chances of inflammations, heart disease and even cancer. In our previous blog, we have explained the top 5 things to be kept in mind while shortlisting family dentistry in Glendale. Read on to discover seven advantages of family dentistry services from below.
The mouth houses a lot of bacteria and that is completely normal. Maintaining good dental hygiene through regular brushing or flossing keeps the bacteria build-up under control. Due to poor dental hygiene practices, problems can arise. Most family dentists do offer preventive dentistry and oral hygiene-related services. Apart from that many provide orthodontic services, dental implants, and even those services offered by cosmetic dentists in Glendale as well.
Seven Outstanding Benefits of Family Dentistry in Glendale:
Simplifying Things:

Family dentists simplify dental procedures for your whole family. As long as the dental professional is trustworthy all the dental needs will be resolved.

Eliminating Phobia:

Dental anxiety is a crucial issue faced even by adults. Both dental phobia and anxiety can result in a delay of treatment. Children often develop dental anxiety from an early age. Once they overcome their fears they become comfortable with dental procedures like root canals in Glendale. Regular dental checkups by a family dentist prevents the above fears.

Tracking Dental Health:

Family dentists keep track of the patient's medical and dental history. They are well aware of any past infections, sensitivities, or allergies as they keep a track of those records.

Encouragement:

In order to maintain great oral health, one needs to visit their family dentist at least twice a year for a thorough check-up or teeth cleaning in Glendale. A family dentist encourages the same.

Better Communication:

Having a family dentist makes the communication easy and open that makes the diagnosis accurate.

Affordable:

Dental office in Glendale also covers insurance and makes payment and billing easy and hassle-free.

Emergency Services:

Family dentists also provide emergency dental services regardless of any situation. Family dentistry services include:

Teeth whitening
Teeth cleaning
Cosmetic dental implants
Dentures and crown
Periodontist care
Restorative and cosmetic dentistry
Orthodontic care
Conclusion:
If you are looking to avail reliable cosmetic and family dentistry in Glendale, approach Dr. Edik Haghverdian and his team at Smile Dental Practice. Dr. Edik Haghverdian has extensive knowledge and expertise in various domains of dentistry. Visit our website to avail patient referral materials or to submit a patient contact form today. In order to know more about the dental services contact Smile Dental Practice at 818-500-7740 right away.
---
---