Great Advantages of Hand-Picking a Family Dentist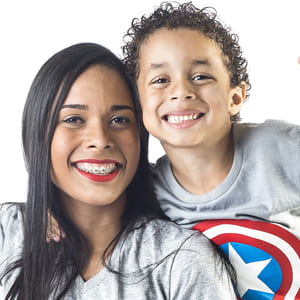 A family dentist can help you to avoid taking your relatives to various dental offices to have their requirements met. Unlike general dentists who bracket their age groups, a family dentist will offer all types of treatment to all age groups and there are 5 things to keep in mind while selecting a family dentist. Our Glendale dental office Smile Dental Practice under Dr. Edik Haghverdian represents the best in terms of family dentistry in Glendale. It offers standard oral care for the whole family.
Benefits of Choosing a Family Dentistry in Glendale:
Having a family dentist has many amazing benefits for the entire family, so let's take a look at some of them:
Dental Care is Made Simple:

A family dentist has the experience to treat anybody in your family, from a newborn to the oldest. That implies there is no need for every individual to have their own dentist, and avoids having many appointments at different dental clinics and driving everyone insane with the travel.

Easy Appointments:

It's normal for the Glendale family dentistry to work with the patient and fit their schedules as per their lifestyle. For example, family dentists also take late appointments to help the patients' needs.

Family Dentists are Resourceful:

Family dentists offer all types of treatments, like regular cleanings, cavity identification, and filling, fluoride treatments, Sealants, Orthodontics, Treatments for gum disease, and teeth whitening in Glendale. Thus, they are very resourceful.

Preventive Care:

Preventing a dental issue from getting worse is always better than having it treated. When you visit a family dentist near you in Glendale, for check-ups, they will also check the entire family's teeth and gum conditions and instantly treat any kind of issue when identified.

Documents Family's Dental History:

Family dentists will update and preserve a documented record of all the family members' dental treatments. Family dentists will diagnose dental problems that are genetically inherited and will be prepared to prevent them well before they become worse.

Parents Become Role Models:

When the whole family goes to the same dentists, kids watch them interact with the dentist. This will make them more comfortable. This eliminates kid's anxiety about dentists.

Share Knowledge and Updates:

Family dentists will likewise train their patients to follow everyday oral care, suitable toothpaste etc. Up to the minute advances in dental technologies and good practices that will improve a family's general dental care are followed.
Conclusion:
If you need a family dentistry in Glendale let that be smile dental practice led by Dr. Edik Haghverdian. The emphasis of Glendale dental office is upon interception, preservation and resolution of dental issues. You can easily programme an appointment with Dr. Edik Haghverdian by calling us at (818) 500-7740 and schedule an appointment today.
---
---