Why Choose Smile Dental Practice For All Your Family Dentistry Needs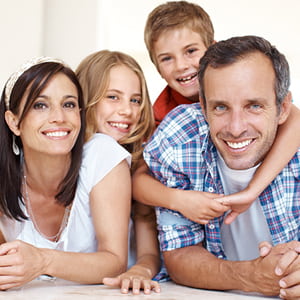 Dr. Haghverdian know that quality dentistry is important for everyone, but particularly need a special touch. Many adults who have negative feelings about dental care experienced scary or painful situations as a child, which color their entire outlook. That's why our team works hard to ensure that your son or daughter forms a positive image of dentistry and is even glad to participate in their own oral health. Our Smile dental practice in Glendale, CA sees children from age six and older, and we're happy to welcome the rest of the family, as well.
A More Convenient and Comfortable Experience
Running all over town to visit several different dental offices can hurt both your schedule and your budget. Instead, why not bring everyone here to our convenient Sacramento location? We offer several comfortable amenities, including headphones and music, which can keep the easily distracted members of your family happy and relaxed. You can feel confident in the fact that Dr. Edik Haghverdian are distinguished and gentle dentists who provide exceptional care. Our team will treat your little ones smiles with friendliness and warmth!
Contact the office of Smile Dental Practice today if you have any questions about our family dentistry services, or if you are ready to schedule appointments for you and all your loved ones. We can't wait to welcome you to our comfortable atmosphere and the wide variety of comprehensive services you deserve.
---
---