Benefits of Visiting a Saturday Dentist for Your Family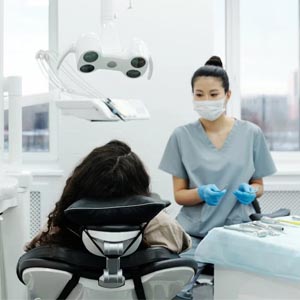 Do you wonder how people find time out of their busy schedules to pay a visit to a dentist in Glendale? While we all know that it's essential to take care of your dental health, only a few do it. Neither do we proactively visit our dentists for an oral health check, nor do we put effort into self-care for our teeth. This often leads to cavities, stained teeth, tartar, and plaque. In a previous blog post, we discussed the 7 important benefits of regular dental visits. However, in this blog post, we will understand the benefits of visiting a Saturday dentist for your family.
Why Saturday Dentists Are So Important
Also, with our present-day work schedule, it often gets challenging to make time for a dentist visit on a weekday. With running around for work, rushing for meetings and calls, managing family, taking care of daily errands, and managing kids, how will you find time for a dental appointment? Unless it's an emergency, it's often overlooked.
Moreover, during the weekends, you will not find many dentists available for a routine oral health check except for emergency dentists. For such scenarios, we have Saturday dentists general for your family. Only passionate and experienced dentists like Dr. Edik Haghverdian take care of your dental needs, even on Saturdays, after seeing patients throughout the week. Only a Saturday dentist near me in Glendale can fit your schedule to see a dental professional.
Let's Introduce Saturday Dentists
Saturday dentists are the dental experts who offer dental services on Saturdays and keep their dental offices open on weekends for patients who can't make it from Monday through Friday. It is not customary for family dentistry in Glendale to open its dental clinic on a weekend. Only the most adept, ambitious, compassionate, and passionate dentists do that
Why Should You Specifically Choose Saturday Dentist
Dental emergencies can be taken care of - A Saturday dentist in Glendale can also take care of your emergencies. So, if you encounter any emergency on a weekend, you have a dental professional by your side to take care of.
Convenient - Convenience is the most important benefit of visiting a Saturday dentist. You can finish off your week's work and keep a Saturday off to visit a dental professional.
Get Package Offers- Saturday dentists for families often offer package offers and lucrative discounts.
After-hour Timings-On Saturdays, you can find dental offices open till night to fit your schedule.
Talking about Saturday dentists there are only a few noteworthy of them like Dr. Edik Haghverdian.
Find the Best Saturday Dentist in Glendale for Convenient and Quality Family Dental Care:
Visiting a Saturday dentist in Glendale offers numerous benefits for your family's oral health. With their availability on weekends, you can conveniently schedule dental appointments without disrupting your weekday routine. Saturday dentists like Dr. Edik Haghverdian provide exceptional care, including emergency services, package offers, and flexible after-hour timings. Prioritize your family's dental health by choosing a Saturday dentist near you and experience the convenience and quality care they offer. Contact us today at 818-500-7740 to book an appointment and ensure your family's healthy smiles.
---
---