Great News – Your Best Glendale Dentist Is Now Available on Saturday's Too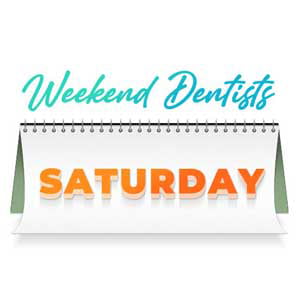 Dentists are now open on Saturdays! Isn't this great news. Dentists know that dental problems can occur anytime and anywhere and especially on weekends too. So, dentists have decided to work on the weekends. Some dental offices in Glendale work until 3 PM or sometimes, just for only a half-day. Finding a dental clinic was a difficult task but not anymore. One of the best Saturday dentist in Glendale, Dr. Edik Haghverdian who practices at Smile Dental Practice caters to all your dental needs.
Why Is It Important To Have Dentists Open on the Weekends?
The need for dentists on weekends has increased over the years. Dental clinics and dentists who treat patients on weekends are called Weekend dentists or Saturday dentist. Weekend dentists make excellent emergency dentists. An injury or sudden toothache does not check the availability of the dentist and day. It can happen anytime and if it happens on a weekend the patients can immediately walk into the dental clinic and save their tooth.
Another important reason to have a dentist open on weekends is, working parents and students do not get time off during weekdays. A Saturday dentist in Glendale proves to be handy at these times. Having said that, Saturday dentists have a lot of benefits. They act like family dentistry in Glendale that provides all kinds of dental services on one roof.
Benefits of Saturday Dentists in Glendale:
No more appointment hassles.
Immediate pain relief.
No need for over the counter medicines.
Knowing that they are open on weekends can give you peace of mind.
Provide all the various kinds of dental treatments just like weekday dentists.
Services Provided by Saturday Dentists in Glendale:
The services Saturday dentist in Glendale provide apart from the usual treatments are: they fix cracked, broken and chipped teeth, they can perform tooth extractions that also includes wisdom tooth extraction, provide instant relief to toothache, swollen gums, and broken jaws.
Saturday dentists in Glendale are Affordable:
One may assume that dental clinics treating patients on weekends are more costly than a regular dentist. That's not true, weekend dentists charge according to the severity of the issue. The costs completely depend on the needs of the patient. They are pretty much like regular weekday dentists.
Conclusion:
There are some of the best dentists in Glendale like Dr. Edik Haghverdian and his team who work on Saturdays. Saturday dentists in Glendale are the most accommodative dentists and treat their patients with great care. On that same note, Smile Dental Practice would be a dental clinic to reckon. Their office hours are from Monday to Saturday at 9:00 AM - 6:00 PM, Call them today and place an appointment.
---
---