Looking for the Best Dentist in Glendale, CA? Here's What You Should Look Out For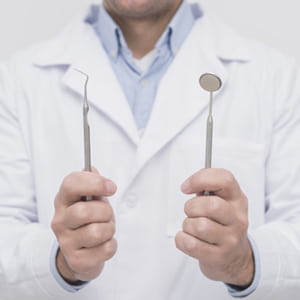 Maintaining healthy teeth is easier said than done. Your dental care requires more than just brushing and flossing your teeth everyday. A reliable dentist, with valid experience is extremely important to maintain your oral health.
In a city of more than 200,000 people, finding the best dentist in Glendale, California is a challenging task. Therefore, it pays to be mindful of the following aspects, which can help you receive the right dental service in town.
The Reputation
Dentistry is an art form that requires talent as much as practice, and when a talented dentist practices her/his art long enough, she/he garners a reputation. So, finding a reputed doctor who can show for their work and experience must be a priority.
A dentist's reputation can be measured by the number of happy patients who frequent her/him and the word of mouth among friends & family. It is a win-win situation when a reputed dentist is a part of a healthcare facility that offers dental care services that cater to the patients' modern-day needs.
Services & Offerings
In addition to offering a whole bouquet of dental services, dentists today must embrace technology and automation.
Visiting a dentist is not always feasible or required, so finding a dentist who offers viable online services is advised. Virtual appointments, online consultation, expert diagnosis, virtual treatment, second opinions are some of the services provided by dentists who practice in established and reputed healthcare facilities.
You get to chat with the dentists, exchange pictures, facetime them, and seek any & all advice virtually in a vertical called 'Teledentistry.' Pressing times during the Covid19 pandemic has proven that these virtual services are more than just tools to treat patients who are in agony due to a dental issue.
Furthermore, the advancements in the field of no-latency internet connection have paved the way for virtual root canals and many other surgeries. It pays to have these services at your disposal as the need may arrive at any moment.
Online Reviews
Apart from word of mouth, what validates reputation lately are the ratings & reviews, healthcare facilities, and the qualification of dentists. Many websites are dedicated to rating, ranking, and reviewing hospitals, doctors, and medical service providers but think twice before accepting these reviews on face value.
Unlike personal experiences, reviews can be written by anyone who likes or hates the service. Still, many times, these reviews are fake, paid for by the facility or the marketing team to upsell their offerings.
It is vital to read reviews on multiple platforms that are not vague but expressly point out the perks & plights medical facilities offer and read a few reviews. Based on your assessment, you can start to distinguish the fake from the authentic reviews.
Conclusion
Finding the best dentist in Glendale just became easier and more authentic. Let us know what you look for while scouring for the right dentists for yourself and your family by calling us at 818-500-7740.
---
---