What Are the Differences Between General Dentistry, Family Dentistry, and Cosmetic Dentistry?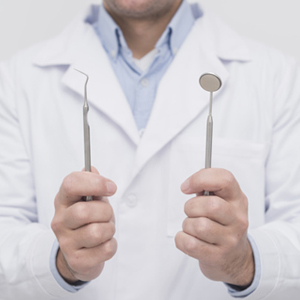 When a patient decides it's time to take care of their dental health, they often find themselves faced with a choice: should I visit a family dentist or a cosmetic dentist near me in Glendale? Each of these dental professionals plays a vital role in maintaining and improving oral health, but they have distinct focuses and areas of expertise.
In this comprehensive guide, we'll explore the key differences between general dentistry, family dentistry, and cosmetic dentistry in Glendale, helping the patient make an informed decision on which type of dentist best suits their needs.
General Dentists: The Foundation of Dental Care
Patients of all ages primarily receive their dental care from general dentists in Glendale. They serve as the cornerstone of dental care and are frequently the initial point of contact for routine check-ups and oral health concerns. Here in Glendale, it's easy to find a nearby dentist who offers a wide range of services to address common dental problems.
Preventive Care:

General dentists focus on preventing dental issues before they become serious. They perform routine dental check-ups, cleanings, and screenings to detect problems early and offer guidance on maintaining good oral hygiene.

Common Treatments:

From fillings and root canals to extractions and crowns, general dentists in Glendale are trained to handle various dental procedures to repair damaged teeth and alleviate discomfort.

Oral Health Education:

They educate patients on proper brushing and flossing techniques, nutrition, and habits to maintain a healthy smile.

Referrals:

When necessary, general dentists in Glendale refer patients to specialists such as orthodontists or oral surgeons for more complex issues.

For patients seeking a dentist near me in Glendale or a family dentist practice to provide comprehensive oral health care for the entire family, a general dentist is often the most practical choice.
Family Dentistry in Glendale: Comprehensive Dental Care for All Ages
Family dentistry practices in Glendale offer a wide range of dental services with a focus on providing care to patients of all ages, from children to seniors. This specialization makes them an excellent choice for families seeking convenience and continuity in their dental care.
Pediatric Dentistry:

Family Dentistry in Glendale is well-equipped to address the unique oral health needs of children, creating a comfortable environment for kids and monitoring their oral development as they grow.

Adult and Senior Care:

These family dentists in Glendale practices also provide dental care for adults and seniors, ensuring that the entire family receives consistent and comprehensive treatment.

Continuity of Care:

Visiting family dentistry in Glendale ensures that the patient and their family can maintain a long-term relationship with a single dental practice, promoting familiarity and trust.

Comprehensive Services:

Family dentistry practices offer a wide spectrum of dental services, similar to general dentists, making them a versatile choice for individuals of all ages.
Whether you're a parent seeking a dentist in Glendale for your entire family or an individual looking for a dentist near me with a broad range of expertise, a family dentistry practice may be the perfect fit.
Cosmetic Dentist: Crafting Beautiful Smiles
While general and family dentistry practices primarily focus on oral health and function, cosmetic dentists near me specialize in enhancing the appearance of teeth and smiles. They use various cosmetic procedures to improve the aesthetics of the patient's teeth and boost their self-confidence.
Teeth Whitening:

Cosmetic dentists near me offer professional teeth whitening treatments to remove stains and discoloration, leaving the patient with a brighter smile.

Porcelain Veneers:

These thin shells of porcelain are custom-made to fit over the front of teeth, covering imperfections and creating a flawless appearance.

Dental Bonding:

Bonding is used to repair chipped or cracked teeth, reshape teeth, and close small gaps, achieving a more uniform look.

Orthodontic Treatments:

Some cosmetic dentists also offer orthodontic services like Invisalign to straighten misaligned teeth discreetly.

Smile Makeovers:

Cosmetic dentists excel at creating complete smile makeovers, addressing multiple cosmetic issues to transform the patient's smile dramatically.

If a patient is looking to enhance the beauty of their smile, correct cosmetic imperfections, or regain their confidence, a cosmetic dentist is the specialist to consult.
Finding Your Ideal Dentist in Glendale:
The choice between a dentist near me in Glendale, a family dentistry practice, or a cosmetic dentist depends on the patient's unique needs and goals. General dentists serve as the primary providers of comprehensive dental care, family dentistry practices cater to patients of all ages, and cosmetic dentists focus on enhancing the aesthetics of smiles.
When seeking a dentist near me, consider your oral health requirements, the needs of your family, and your desire for cosmetic improvements. Regardless of your choice, remember that regular dental check-ups and oral hygiene practices are essential for maintaining a healthy smile. Call us at 818-500-7740 for more information or to schedule an appointment.
---
---