Smile Dental Practice is your Glendale Family Dentist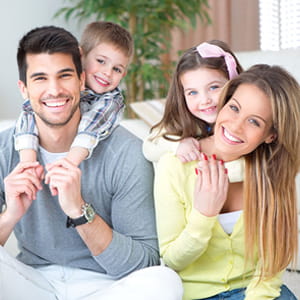 Smile Dental Practice offers your entire family state-of-the-art dental care. We provide preventative, restorative, pediatric and cosmetic dentistry. Our experienced team is dedicated to the health, safety, satisfaction, and comfort of all of our patients. We are your preferred Glendale Family Dentist.
Preventative and Restorative Dental Care
Good oral and dental hygiene is your best defense against cavities and tooth decay. Even though brushing and flossing can help prevent cavities, regular dental visits are crucial if you want to have the healthiest mouth possible. Dentists have the proper tools and knowledge to conquer dental issues and prevent larger, more costly problems from occurring.
Cavities are extremely common. In fact, 78% of U.S. residents have at least one cavity by the time they turn seventeen. Cavities cause more than just pain; they can lead to dangerous infections in your bloodstream. When you don't visit the dentist regularly, you are at risk of tooth decay, infections, gingivitis, and gum disease. With regular dental check-ups, your mouth is healthier and your smile is more attractive.
Pediatric Dentistry
It's not uncommon for parents to have a difficult time determining how much dental care their children need. Even babies can develop tooth decay if good feeding habits are not encouraged. Simply brushing and flossing is not enough. Regular dental visits during early childhood make it possible for your dentist to spot potential problems early and help children get used to visiting the dentist.
Smile Dental Practice strives to help adolescents and teens develop a positive attitude toward dental care. That's why we take a warm, personalized approach with all of our patients, no matter how young or old they are.
For top quality, California please contact us today at 818-500-7740 or make an appointment with us.
---
---