How to choose a general dentist?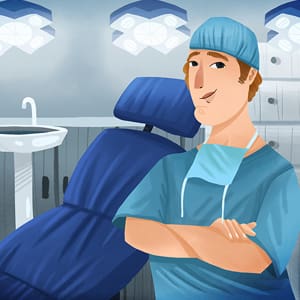 A general dentist usually offers comprehensive dental services such as teeth cleanings, checkups, oral cancer screenings, tooth extractions, and some restorative services like dental crowns or dentures.
Also, many general dentists are trained in one other dental procedures like sedation dentistry, orthodontics, or cosmetic dentistry. Since most of the general dentists don't have the same training and experience, it's important to find a dentist that best fit your needs.
CHOOSING A GENERAL DENTIST
When choosing a general dentist, keep the following points in your mind:
Education and Training:
Every dentist is required to complete a minimum amount of continuing education each year to maintain their license, but a general dentist who takes advantage of seminars, classes, and training beyond that minimum requirement cares about providing the best quality care for every patient. You might also ask if your dentist is a member of any professional dental organizations that encourage their members to maintain high standards of perfection.
Services
In addition to comprehensive dental care, most of the dentist's are also trained in other dental areas, such as restorative dentistry, cosmetic dentistry, implant dentistry, or sedation dentistry. Be sure to check on the level of training, and experience that your general dentist has had with these procedures before moving ahead. If you can't find a general dentist that offers all of the services your needs, ask whether they have a network of specialized dentist's they can refer you to if needed.
Quality Work
One of the best ways to see whether you like a dentist's quality of work is to ask to see before and after photos of past patients. Most dentists have a selection to look through.
Hours of Operation
While perhaps not the most important factor. It's important to find out whether your general dentist's hours of operation match your schedule. Many dentists only practice four days of the week or have extended hours on specific days to benefit patients who work during the day. Some dentists also provide an after-hours phone number or emergency contact number for patients with urgent dental needs.
Reviews
Read the review of both positives and negatives so that you will get to know the environment of the dentist office as well as the services they offer.
Make a call to the dentist office and confirm the payment and insurance options they have.
---
---