How to choose the best Teeth Whitening?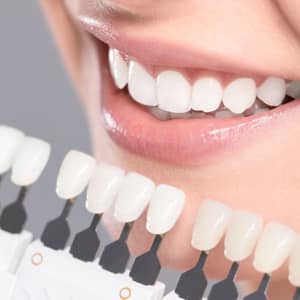 Who doesn't want to have a gorgeous smile? But when you look at yourself in the mirror, is that what you're seeing? Or do you see yellowed or gray teeth? Well, don't be upset, because there is something you can do about it. There are many teeth whitening products available. These include strips, trays, gels, and rinses for at-home use. But if you want the best looking results you should consult a dentist. You will get results from at-home products but the strength of the bleaching agent is only about 10% to 22% carbamide peroxide. This is equivalent to about 3% hydrogen peroxide. In contrast, the bleaching agents your dentist applies to your teeth is in the range of 15% to 43%. The visible difference between in-home and professional whitening procedures is that over-the-counter products can take anywhere from 2 to 12 weeks before you see dramatic results. With professional treatment, you will see results in one 30-to-60-minute treatment. This procedure is great for people who have healthy teeth and gums but this isn't for everyone.
There are some things you should know before you decide to do this. Over-the-counter mouthpiece trays are based on the "one size fits all" method. But this doesn't work for everyone because the bleaching agent often seeps under the tray and onto your gums. This can cause irritation to the gums and soft tissues of your mouth. It also takes longer for you to see any visible results. You also run the risk of causing pain to yourself if your teeth aren't healthy enough to withstand this procedure.
By having this done under a dentist's care you can eliminate most problems. Your dentist can advise you on the pros and cons of this process and whether your teeth are healthy enough to proceed. If everything's okay, then you have two options. You can have this done at your dentist's office or you can do this at home under your dentist's supervision. If you choose to do this at home, your dentist will take an impression of your teeth and make you a bleaching tray that will fit you perfectly. This will reduce the chances of the bleaching agent reaching your gums and irritating them. Over-the-counter products don't offer this protection.
Even though the in-office procedure is more costly, the benefits and help you get from having your dentist's supervision are well worth it. If you choose to use over-the-counter methods, you go it alone with all the inherent risks.
For top quality, California please contact us today at 818-500-7740 or make an appointment with us.
---
---