Does Invisalign fit my lifestyle?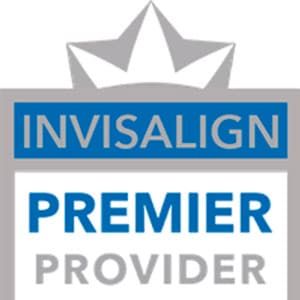 Time for a snack? No problem. Take out your aligners to eat or drink whenever you want. Since Invisalign is virtually invisible, chances are no one will even notice anything is different, until your new smile is revealed, of course. You can remove your Invisalign aligners, so you can brush and floss regularly and keep your teeth and gums healthy. You can occasionally remove your Invisalign aligners and enjoy a special night out.
There's no need to change a thing. Continue your day-to-day activities while still straightening your teeth. Be yourself with Invisalign. Since it's clear, you don't have to hide your smile while going through treatment. With Invisalign, it's easy to make your smile picture perfect for that special occasion. Invisalign appointments work with your schedule. Most visits are in and out, with a quick progress check once every six weeks.
What is Invisalign?
The Invisalign framework is the practically imperceptible approach to straighten your teeth and attain to the grin you've generally needed. Utilizing propelled 3-D machine imaging engineering, Invisalign portrays your complete treatment plan, from the introductory position of your teeth to the last sought position. At that point a progression of clear aligners are uniquely designed for your teeth – and your teeth just – to move them little by little. Every aligner is worn for around two prior weeks being supplanted by the following in the arrangement until the last position of your teeth is attained to. Your Invisalign treatment time will be dictated by your specialist focused around your particular needs.
What are the primary benefits of Invisalign?
Invisalign aligners are clear; nobody may even recognize that you're wearing props, making Invisalign a consistent fit with your way of life and regular connections with others. Invisalign is removable. Dissimilar to supports, you have the adaptability to consume and beverage what you need amid treatment just by evacuating the aligners when you consume. You can likewise evacuate the aligners to brush and floss as you typically would for crisp breath and great oral cleanliness. Not at all like customary metal props, Invisalign does not utilize metal sections or wires that could result in bothering to your mouth. Also, you'll invest less time in the specialist's seat and needing to timetable arrangements, and additional time out doing the things you cherish. Ultimately, Invisalign permits you to view your virtual results and treatment arrange before you begin your treatment, with the goal that you can see how your straight teeth will look once your treatment is finished.
How many patients are being treated with Invisalign?
More than 1,000,000 patients worldwide have been treated with Invisalign. The number of Invisalign smiles grows daily. At your next appointment, we can help answer any questions you might have, and get you started on the smile you've always wanted.
If you are interested in Invisalign in Glendale CA, or if you have questions about the treatment process, please contact us today to schedule an appointment with our Invisalign® Premier Provider.
---
---