Why You Should Choose A Professional For Effective Teeth Whitening!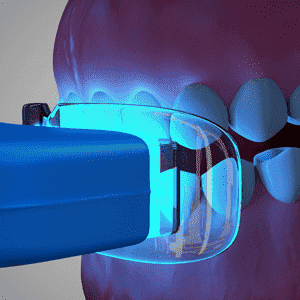 One cannot live without smiling. That is a simple truth. A great smile can brighten up any social occasion. When you look into the mirror and realize that your smile is not bright anymore then it's time to restore that shiny smile. Rather than choosing Home Kits for teeth whitening, one must avail the service of a seasoned professional. Best Teeth Whitening services are available in Glendale.
What Is Teeth Whitening?
Teeth whitening is a simple procedure that enhances the shade of your teeth. It helps brighten the dull enamel on your teeth. But this is not a forever solution. If maintained well it will last the next two years. A few good reasons are given below to choose an experienced professional who provides the best teeth whitening in Glendale over readymade products.
Professional Teeth Whitening Services Vs Home Kits?
Teeth whitening can be done at home too. Availing a dentist's service recommended. Dentists are experienced to perform teeth whitening. Over the counter products do not have a long lasting effect on your teeth. Moreover, it will definitely cost more.
Professional dentists' use solutions that contain a better concentration of bleaching agent – 35 – 45 % of hydrogen peroxide for performing teeth whitening. This solution is in the form of a gel that is applied on the teeth with a protective device so that it does not affect the lips and soft tissues. Then light or heat is applied on the gel to release the peroxide on the enamel.
The above procedure is only done by a professional to get you that polished translucent enamel back. It is done in two to three sessions. But, when done at home the results won't be immediate.
One of the best features in teeth whitening is that the level of brightening can be controlled according to our preference. Professionals conduct proper extrinsic bleaching during teeth whitening procedure, whereas the home kits can only bleach the outer layer of the enamel or can remove only extrinsic staining.
Only a professional dentist can alleviate a wide range of discoloration. They are equipped technically to treat internal teeth staining and achieve the exact shade. So, it is always better to choose a professional to handle your smile and not a product that looks fancy.
The Best Teeth Whitening Services In Glendale:
Before you decide to get your teeth sparkly again visit your dentist in Glendale and get a complete examination done. You will get a better picture about any other kind of problem that needs fixing before teeth whitening. Bright smiles have a positive impact on your personal and professional life. So don't wait long.
---
---