Effective Tips for Professional Teeth Whitening Treatment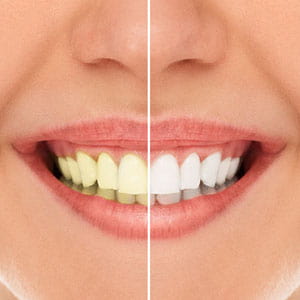 Have you decided to brighten your smile by choosing the professional teeth whitening procedure? If yes, then it is a great choice to go for a Teeth Whitening Treatment in Glendale. Teeth whitening treatment are done by our best Glendale's Best Cosmetic Dentist Dr. Edik Haghverdian.
Following tips will help you make sure that the teeth whitening process goes smoothly.
What are Teeth Whitening?
A treatment that helps to lessen the natural color of your teeth without getting rid of the enamel on your teeth. Dentists use a gel. It has 15% to 35% hydrogen peroxide composition. The gel is coated on the exterior of the teeth. This gel enters the outer layer of your teeth and breaks the stain using a chemical reaction called oxidation.
Preparations Before a Professional Teeth Whitening in Glendale:
Dental Care at Home:

Before visiting a Cosmetic Dentist, many patients have these questions like How to Prepare My Teeth for Teeth Whitening? Well, the answer is to make a point to brush and floss before your appointment. Try to brush and floss consistently. Even though this is done regularly it's very important not to miss your morning and night dental care at home.

No Dental Treatments at Home:

Do not take dental medicines at home. They can cause severe sensitivity, particularly when done inappropriately. Consequently, it's ideal to keep away from them totally before your treatment.

Dedicate the Entire Day:

Make sure to keep the entire day free when you schedule your whitening treatment. Keep in mind, the dental specialist needs time to get ready, so you should have additional hours in hand.

Enquire About Professional Cleaning:

Check with your Glendale Dentist whether your teeth should be professionally cleaned by a Teeth Cleaning in Glendale prior to being whitened. This can enhance the looks of your teeth post whitening by removing discoloration.

Choose Sensitive Toothpaste:

Sensitivity post Teeth Whitening Treatment in Glendale will be encountered by some. By changing to sensitive toothpaste, you can be guaranteed of no distress after you have the treatment done.

Check the Health of Your Teeth:

Do you have profound discoloration or veneer in your teeth? If yes, whitening is not the solution for you. This is the reason it's important to talk with our dental specialists before you plan to get the treatment.

Remember Follow-Ups:

Good oral hygiene helps prolong your teeth's whiteness for a sustained period of time. We suggest subsequent follow-ups for cleanings and additional whitening, later on. With proficient help, your teeth can continue to look shimmering white.
Conclusion:
To get your pearly whites back, contact your Cosmetic Dentist Near You and schedule a Teeth Whitening Treatment in Glendale . For more information, call us at (818) 500-7740 and schedule an appointment today.
---
---