Can I Have Orthodontic Treatment if I Have a Root Canal in My Tooth?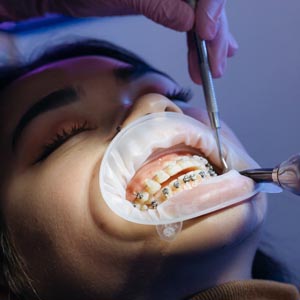 Before undergoing any orthodontic treatment, patients often have multiple doubts and queries regarding the procedure. One of the most common questions is whether they can undergo the treatment if they have done root canal before. Adults are increasingly receiving orthodontic treatment. Most older patients have repaired their teeth substantially.
Some individuals who have had root canal procedures are afraid that their teeth cannot be relocated. In our previous blog, we have explained how root canals treatment in Glendale saves teeth. However, such dental operations may cause the alignment of the teeth within the mouth to shift, thereby jeopardizing the other pricey dental works that's already done. Read on to get a clear answer about orthodontic treatment and root canal from below.
4 Solutions About Orthodontic Treatment After Root Canals in Glendale:
Conclusion:
You may still have several doubts and questions. However, at Smile Dental Practice, where Dr. Erik Haghverdian practices, you shall obtain reliable and quality orthodontic solutions and root canal service and more. Contact 818-500-7740 to resolve your queries or to get more details. Browse through our website of Smile Dental Practice to arrange for an appointment. Smile Dental Practice is the finest dental office in Glendale to avail cosmetic, family and orthodontic dental services.
---
---