5 Most Popular Cosmetic Dentistry Treatments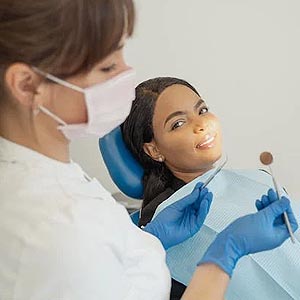 Winter has set in and people have become far more concerned about their dental health. They usually weigh the pros and cons of different cosmetic dentistry treatments and opt for the one that suits them. The cosmetic dentist conducts several dental procedures to elevate the appearance, help people exhibit a charming smile and revive their confidence. These procedures are painless and are carried out by experts who use the best medical equipment.
In our previous blog, we have explained 5 reasons to visit a dentist in Glendale during winter. However, they ensure that the patients do not face any discomfort during the surgery. Here's a run into some of the most sought-after dental procedures:
5 Cosmetic Dentistry Treatments to Try in Glendale:
Teeth Whitening:

The dentists usually make use of bleaching gels, whitening agents and a blue torch to make the teeth a few shades lighter.

The leading family dentistry in Glendale provides teeth whitening procedures for people of all ages. The painless treatment provides the patients a set of white and dazzling teeth. Dental issues such as discoloration and stained teeth are easily corrected by the surgery that might be embarrassing for some people.

Dental Implants:

It is the most preferred dental treatment that involves inserting an artificial tooth root into the jaw. This functions as a regular tooth and does not cause discomfort or induce pain. In a course of time, the root fuses with the bone. A crown is placed at the top of the tooth that restores its function.

Porcelain Veneers:

Individuals drop by the dental office in Glendale to get porcelain veneers inserted into their mouth. The dentist fixes porcelain shells onto the teeth that align them, shielding the enamel against infections and oral diseases.

The porcelain veneers are made of resin, metal or a hard substance that does not wobble around the mouth and get detached causing a hindrance in speech and eating food.

Composite Bonding:

The process involves the use of crowns, fillings, bridges and dentures attached to the teeth. These help reduce cavities, keep carries at bay and prevent bad breath. However, it is recommended to take care of one's oral hygiene and not become complacent.

Brushing regularly and scraping the tongue ensure an impeccable dental health. Also, drinking lots of water and eating healthy are essential for people to minimize the effects of the surgeries that people undergo.

Invisible Braces:

The ceramic coloured tooth braces elevate the condition of the teeth by straightening them. These braces have made several people heave a sigh of relief and not bother about the metallic wires that would make them conscious.

Also, these do not get noticed easily. People no longer fear talking to others, smiling openly or eating to their heart's content. Thanks to the invisible braces and Invisalign treatments in Glendale that have made work easy for everyone.
Summing it up, people opt for cosmetic dental treatments to look easy on the eyes. These procedures are carried out by dental experts who have years of experience. It is important to get a dental assessment and then go for the procedure that is appropriate for you. Emulating others makes things fall apart.
Conclusion:
You can visit our cosmetic dentist in Glendale, Dr. Edik Haghverdian at Smile Dental Practice to avail the best dental services. The clinic has been acknowledged by many for the high-quality work, professionalism exhibited by the dentists and the extraordinary dental equipment. For more call us at 818-500-7740 and schedule an appointment today.
---
---