Five Effective Methods To Control Tooth Sensation Arising From Teeth Whitening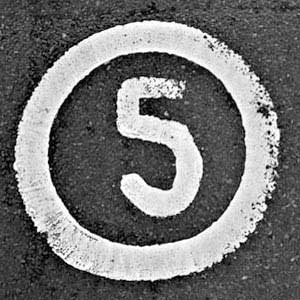 A sparkling bright smile enhances your looks. That is the reason for the popularity of teeth whitening treatment. Teeth whitening procedure causes sensitive teeth or pain in some cases. This is because the bleaching agent used for the whitening of the teeth irritates the nerve endings. To prevent or minimize tooth sensitivity after whitening treatment, there are many steps to be followed before and after the procedure. In our previous blog, we have explained the types of in-office teeth whitening treatments in Glendale. However, if you are interested in teeth whitening treatment and concerned about teeth sensitivity, please read on.
5 Ways to Cope With Sensitivity After Teeth Whitening in Glendale:
Use Desensitizing Toothpaste or Gel:

It's recommended to use desensitizing toothpaste or gel a couple of weeks before the treatment. Use a soft bristled toothbrush and let the fluoride and desensitizing agent be in the mouth for a sufficient period. During the treatment day, place a dental tray filled with desensitizing agent at least half an hour before the teeth whitening treatment in Glendale begins. Also take an anti-inflammatory medicine at least an hour before the treatment.

Use Whitening Agent With Less Peroxide:

Whitening agent with nominal peroxide will give you optimal results and this helps in less sensitivity and no irritation on the gums. You must stop using any other whitening product after the treatment as it may cause excessive tooth sensitivity.

Avoid Hot And Cold Beverages:

After completing teeth whitening at a dental office in Glendale, your teeth will be very sensitive for a day or two. Hence, it is recommended to avoid hot and cold beverages for a couple of days. Extreme temperatures may elevate the sensation or pain. You must avoid citric and carbonated beverages as these can increase the sensitivity.

Home Remedies:

You can certainly benefit from a few home remedies to reduce tooth's sensation. Rinsing mouth with saltwater helps in removing the food debris and reduces the sensation on exposed enamel. You can use garlic and clove oil that has anti-inflammatory and analgesic properties respectively.

Follow The Instructions:

Regardless of teeth whitening at home or any dental office, follow the instructions carefully. Our dentist in Glendale can advise you on desensitizing products and home remedies to reduce sensation or pain. Do not overdo or fall short while performing it as it can negatively impact your teeth or may not give your desired results.
Conclusion:
Teeth whitening treatment is non-invasive and is a safe procedure. If you are looking for a cosmetic dentist in Glendale and would like to know more about teeth whitening treatment, speak to our dentist Dr. Edik Haghverdian at Smile Dental Practice: the best dental office.
Schedule an appointment with a Saturday dentist in Glendale. Get help from Dr. Edik Haghverdian at Smile Dental Practice to obtain a bright smile through teeth cleaning and also improve your overall oral health. Call us at 818-500-7740 or browse through our website of Smile Dental Practice to gather more information.
---
---