8 Factors to Consider When Choosing a Dentist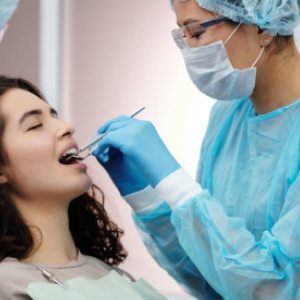 Choosing a new dentist for you and your family goes beyond the usual search for reviews and word-of-mouth recommendations. There are multiple factors that you need to know while choosing the best dentist in Glendale around you, including which dental specialist you are looking for. In a previous blog post, we discussed 5 reasons to visit a dentist in winter . In this new blog post, we will explore the 8 factors to consider when choosing a dentist.
Here are the fundamental factors that you need to ensure no matter which dental specialization you choose to go for.
Tips for Choosing a Dentist:
Word of Mouth:

The first element of consideration is the reference from other patients. Starting with the list of referrals from your friends, relatives, colleagues, and all those who count. You can also ask around with healthcare experts whom you are familiar with, for suggestions.

Explore the Credentials:

It's time now to narrow down the list by researching the credentials of a dentist, especially a specialized one like a cosmetic dentist in Glendale . The credibility of a dentist's caliber depends a lot on their educational background and the degrees they have earned. Board certification is one of the most crucial factors to have in mind. This confirms that the dentist has the right training and skills. Ensure to check the dentist's medical background, schooling, certifications, associated hospital, etc.

No Complaints in the Past:

It is also important to ensure that your dentist doesn't have any history of major failures or malpractice claims. He shouldn't have been subject to any disciplinary actions.

Insurance Coverage:

You never know if anytime you will need any insurance coverage for any of your dental services. You will surely not head to any other dentist for bigger and more complex treatments. So, to ensure that you are finding a dental office in Glendale once and for all, go for the one that accepts insurance.

Check Reviews:

This is an important step to finalizing a dentist near me in Glendale. Read what other patients have to say about the dentist. It reflects how the dentist handles patients, appointment schedules, and waiting times.

Communication Skills and Comfort:

This is an undeniable factor to consider for any medical practitioner. He should have impeccable communication skills for you to feel comfortable revealing your discomfort.

Emergency and Telehealth Facilities:

For any sort of sudden requirements, your dentist should be approachable and reachable. There might be times when your dental condition can't afford to wait for an appointment or for you to drive to the clinic. Hence, make sure you choose a Saturday dentist in Glendale.

Experience:

This is a significant factor to finalize your dentist. Check the number of years the dentist has been serving in the field and in the specialization.
Choosing the Right Dentist in Glendale: Factors to Consider
Choosing the right dentist in Glendale involves considering several important factors. Beyond relying on recommendations and reviews, exploring the dentist's credentials, including specialized expertise such as cosmetic dentistry, is crucial. It's also essential to ensure a dentist has a clean history with no major failures or malpractice claims. Checking insurance coverage, reading patient reviews, and assessing the dentist's communication skills and comfort level are important steps in making an informed decision.
Additionally, having access to emergency and telehealth facilities, along with the dentist's experience in the field, are key considerations. By keeping these factors in mind, you can find a reliable dentist in Glendale, such as a Saturday dentist, who operates a dental office that meets your needs. Trusting in a skilled dentist will provide you with the necessary care and confidence in maintaining optimal oral health. To schedule an appointment with our experienced dentist, call us at (818) 500-7740.
Here you go, and choose your dentist with confidence!
---
---