Straightening Teeth Using Invisalign – How Long Does It Take?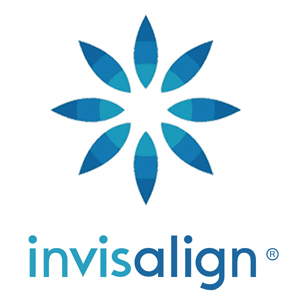 Getting a bright and perfect smile is a dream for everyone. But unfortunately, not everyone naturally gets that. However, long gone are the days when one couldn't do anything about it? In today's modern world, there are multiple options even by a saturday dentist in Glendale to get the desired look easily.
Invisalign is a popular alternative to the common braces made up of metal. Being new, several people are misinformed about it and have numerous queries. One of the popular questions is the time required for straightening teeth. In our previous blog, we have explained the work process and effectiveness of Invisalign treatments in Glendale. Let's read on and learn about it further!
What is Invisalign?
Invisalign is a brand-new method used to straighten and realign teeth. Unlike metal and ceramic braces, Invisalign employs effective aligner trays. You'll need somewhere from 25 to 40 sets, based on your situation, for treatment to work.
Time Require for Invisalign Treatments in Glendale:
Before you start getting impatient, know that invisalign takes a different time span for every individual, on the basis of several factors. So it's okay if yours is working slow, since it's best suited for you.
In general, invisalign treatments in Glendale take around 12-18 months to show prominent results. Effects might be visible in some as early as 2-3 months, depending on teeth structure and situation.
Factors Affecting Invisalign Time:
Few factors affect the working time of invisalign. Those are:
Age:

Although this isn't a big determinant, teenagers often tend to be more irregular than adults in wearing the invisalign aligners. Automatically the duration of getting results early gets delayed.

Crowded Teeth:

Crowded teeth, which often occurs due to small jaws, leads to misalignment. For less to moderate cases, the treatment takes six to eight months. For severe situations, it usually goes one more than a year.

Gaps in Teeth:

Similar to crowding, greater the gaps in between teeth, greater time will be required for re-alignment.

The final verdict is that how long it'll take for Invisalign to correct your teeth is absolutely dependent upon your unique circumstances. When you have only mild dental problems, your remedy will be quite brief and vice versa.
Conclusion:
Now that you've got an answer, it's time for action and visit the dental office in Glendale! Step forward towards the fulfillment of your dream, to get a beautiful smile! Dr. Edik Haghverdian at Smile Dental Practice is well-known for performing quality invisalign treatments, and offers affordable treatments. Dial us at 818-500-7740 to know more.
---
---