How Visiting a Family Dentist Will Save You Money?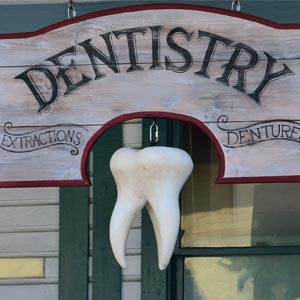 When it comes to dental care, visiting the family dentist can be one of the most pocket-friendly ways to take care of your teeth. Going regularly to the family dentist in Glendale means that you'll not only get regular cleanings and checkups, but you'll also save money on potential problems that could arise in the future. So let's look at how visiting the family dentist can save you money in the long run. In a previous blog post, we discussed seven advantages arising from handpicking family dentistry . However, in this blog post, we will understand how visiting a family dentist will save you money.
4 Benefits of Family Dentistry in Glendale:
Routine visits to the family dentist can provide a multitude of advantages, from preventing tooth decay and ensuring good oral health to early detection of any potential problems. A few of the benefits of visiting the family dentist include:
Prevention is Key:

The key to saving money by visiting your family dentist is prevention. Regular cleanings and checkups are important when it comes to detecting any potential problems before they become more serious and expensive.

For example, if a cavity is caught during your cleaning appointment, it may be much cheaper than if it had gone undetected for months or even years until it became a bigger problem.

The same goes for gum disease. By catching signs early with regular cleanings and checkups, you may be able to avoid costly treatments down the line.

Treatment for Whole Family:

By visiting the same family dentist, you can also save money on treatments that are necessary for multiple members of your family. Having one central provider eliminates the need to pay different fees at separate dentists and ensures uniformity in treatment plans across your family.

Your family dentist will have access to all of the latest advances in dental technology, which can help detect problems before they become more severe and, therefore, more expensive to treat.

Dental History:

Your family dentist is also more likely to have access to your full dental history, as well as any previous treatments or medications you've received. This can enable them to determine the best course of action for any potential problems. This helps them make an informed decision about what type of treatment may be necessary to minimize squandered expenditure on unnecessary tests.

Building Relationships with Your Dentist:

Another great way that visiting your family dentist can save you money is by building a relationship over time. Having a good relationship with your dentist means they will be more likely to work with you if any issues need attention or help find ways to pay for treatments.
Dental Office in Glendale:
In summary, visiting a family dentist can be a great way to save money on dental care. With regular cleanings and checkups, you'll be able to prevent any potential problems from becoming more serious and expensive down the line. That being said, finding the right dentist is equally important. Make sure to research and find an experienced, knowledgeable, compassionate, and understanding dentist.
If you want to find a dentist close to Glendale, AZ, consider visiting Dr. Edik Haghverdian, a leading cosmetic dentist in Glendale . The team of dentists specializes in family dentistry and offers a broad range of procedures to accommodate the needs of your entire family. With their dedication to excellence and personalized care, you may relax knowing you're in capable hands. For more browse through our website or call us at (818) 500-7740 right away.
---
---